There ought to be, in the heart of every believer, a holy discontent, a hunger and drive for something more than what we already have.
This seems almost unbiblical to say.

The Thessalonian Example
But consider Paul and his interactions with the Thessalonian church. The Thessalonians were an amazing group of believers—mature beyond their years, obedient, and godly. In fact, these believers excelled so much so that they served as role models for all other believers.
Paul acknowledges that. He acknowledges that these believers had become a model for all believers both near and far (1 Thess 1:7). This church was renowned for its maturity (1 Thess 1:8). As a spiritual parent, Paul could not have been more proud of his spiritual children, the Thessalonians. And yet, in Paul there was a divine dissatisfaction.
He wanted more from them. He wanted more for them.
Paul writes, "Finally then, brethren, we request and exhort you in the Lord Jesus, that as you received from us instruction as to how you ought to walk and please God, just as you actually do walk, that you excel still more" (1 Thess 4:1).
Paul recognizes that the Thessalonians were doing all that he had asked of them, and yet he exhorts them to excel still more. The word excel means that you abound so much that you have more than enough.
---
Dissatisfaction is the birthplace of excellence, and discontent is the fuel that propels toward brilliance.
---
Paul is essentially saying, You are rich in good deeds, but it's not enough. It's not enough to be rich in those things. I want you to be wealthy in those things.
His desire for more is so intense that he repeats it several verses later. He essentially tells them again in 1 Thess 4:9, I have absolutely no need to tell you what to do, because you're already doing it. You're self-motivated, you're self-disciplined, you're practicing the love of God toward all the brethren in all Macedonia, "But we urge you, brethren, to excel still more" (1 Thess 4:10).
Paul is telling the believers that even though you do excel—don't be satisfied. He wants to see more overflowing love, more abundant holiness, more abounding maturity.
When was it ever going to be enough for Paul? Was he ever going to be satisfied?
Never. It was never enough. He was never satisfied—not when it came to these things.
---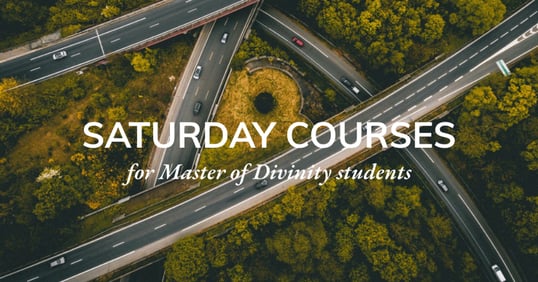 SATURDAY COURSES FOR THE MASTER OF DIVINITY PROGRAM
For those in the workplace who desire theological training, The Master's Seminary now offers flexible options for men with a full-time schedule.
---
It's not just that Paul tells them to do more, it's that he tells them to want more. Paul writes, "Make it your ambition to lead a quiet life and to attend to your own business and work with your hands, just as we commanded you" (1 Thess 4:11).
Paul tells them to make it their ambition. Have deeper wells of desire, an insatiable appetite and voracious hunger to live a life
that is yet more pleasing to God.
The word ambition means to aspire after a goal, to strive restlessly. There is to be a restlessness in the life of a godly man. Hunger,
drive, and ambition mark the spiritually mature, whereas laziness, indolence, and apathy mark the immature. Dissatisfaction is the birthplace of excellence, and discontent is the fuel that propels toward brilliance.
Paul writes,
Not that I have already obtained it, or have already become perfect, but I press on so that I may lay hold of that for which also I was laid hold of by Christ Jesus. Brethren, I do not regard myself as having laid hold of it yet, but one thing I do, forgetting what lies behind and reaching forward to what lies ahead, I press on toward the goal for the prize of the upward call of God in Christ Jesus (Phil 3:12).
In describing the race toward Christ-likeness, Paul essentially says, I do one thing. I forget what lies behind. I refuse to be satisfied with yesterday's accomplishments. I refuse to be satisfied with my current state of holiness. Instead, I reach forward to what lies ahead.
In other words, he says,"I want more."
Holy ambition is the mark of the mature man. In describing the requirements for a spiritual leader, Paul writes, "It is a trustworthy statement, if any man aspires to the office of overseer, it is a fine work he desires to do" (1 Tim 3:1).
The word aspires literally means to stretch oneself—to stretch out your hand, and to stretch so far to grasp something that is just out of reach. The physical picture is that you want something so badly that you stretch your body to the furthest point possible, and then when you can't reach any further, you step on your tiptoes, and then you make it your own. The godly man is marked by heavenly aspirations, divine ambitions, and a spiritual drive.
There is no such thing as sanctified apathy.

The Evil of Mediocrity
Too often, people wear their mediocrity as a badge of spiritual honor and mischaracterize the spiritual discipline of contentedness as an excuse for apathy, laziness, lethargy, indifference, idleness, and tepidness. There is a sense in which we all should be reaching and stretching for what is just beyond our reach, and then bringing it within reach through diligent effort, whether it be at work, Christian service, being a better wife to our husbands, or a better husband to our wives, or better parents to our children, or better children to our parents. We are to constantly reach and aspire for something more than what we already have. It is never enough.
But what exactly are we striving for?
In a word, excellence. Excellence in all things is the ambition of the believer. Paul says in I Corinthians 10, "Whether, then, you eat or drink or whatever you do, do all to the glory of God." We do the best that we can in all things, big or small, that God might be glorified in what we do.
Taking this then to the workplace, Paul writes,
Slaves, in all things obey those who are your masters on earth, not with external service, as those who merely please God, but with the sincerity of heart, fearing the Lord. Slaves, whatever you do, do your work heartily, as for the Lord rather than for men, knowing that from the Lord you will receive the reward of the inheritance. It is the Lord Christ whom you serve (Col 3:22).
In light of this, our employment is intensely spiritual. My work at the courthouse and my work at the local university is no less sanctified, no less spiritual than when I preach or serve as an elder in church.
With that understanding then, we dare not offer blemished sacrifices to the Lord at work, because if we do, we are guilty of Malachi 1:8. In Malachi 1:8, the Lord says, "But when you present the blind for sacrifice, is it not evil? When you present the lame and sick, is it not evil?"
When mediocrity marks our labor at work, when we present substandard work to others, there is an evilness to that, because we are offering the lame and the blind to our employers. When we work for our employers, we work as unto the Lord. We dare not engage in that evil.
Excellence is the mindset of the believer. This is doubly true if you happen to work in a Christian setting. At a church or a Christian institution, the mindset of excellence must only be magnified. But whatever we do, whether we are wives, husbands, students, or children, there ought to be a driving, all-consuming hunger to do more, to be better, and not to be satisfied
with where we are.
---